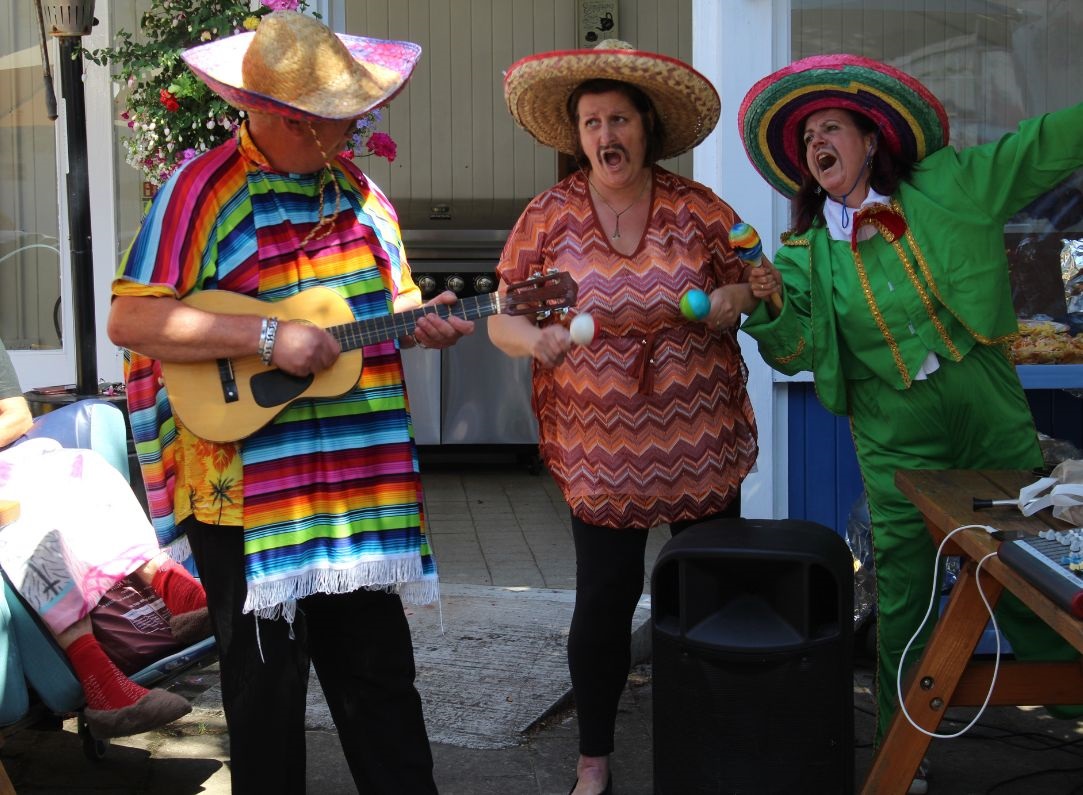 Sefton Hall said Hola, Bienvenidos a Mexico with a celebration of South American food and music.
Andy from The Old Rectory in Exeter joined Lisa and Julio to provide the entertainment.
Residents and staff also enjoyed tortillas, chilli and Mexican chicken – hot and spicy fare to match the weather.