Baking enthusiasts at an Exeter care home had a 'scone off' to celebrate the start of Britain's favourite baking show.
Residents at The Old Rectory made a variety of scones for the care home's 'scone off' competition, inspired by the popular Channel 4 show, the Great British Bake Off.
Tom Matthews, an activities co-ordinator for the Southern Healthcare care home, enthused: "We do a lot of baking with the residents as part of our weekly activities. With the Great British Bake Off about to start, we decided to make scones with a twist and let the residents choose what flavours and colours they wanted to make."
Ada Johnson, Jackie Brooks and Barbara Kelly mixed, shaped and baked their scones, which ranged from blue, raspberry and white chocolate scones to green, cherry scones, and more traditional looking sultana and cinnamon scones.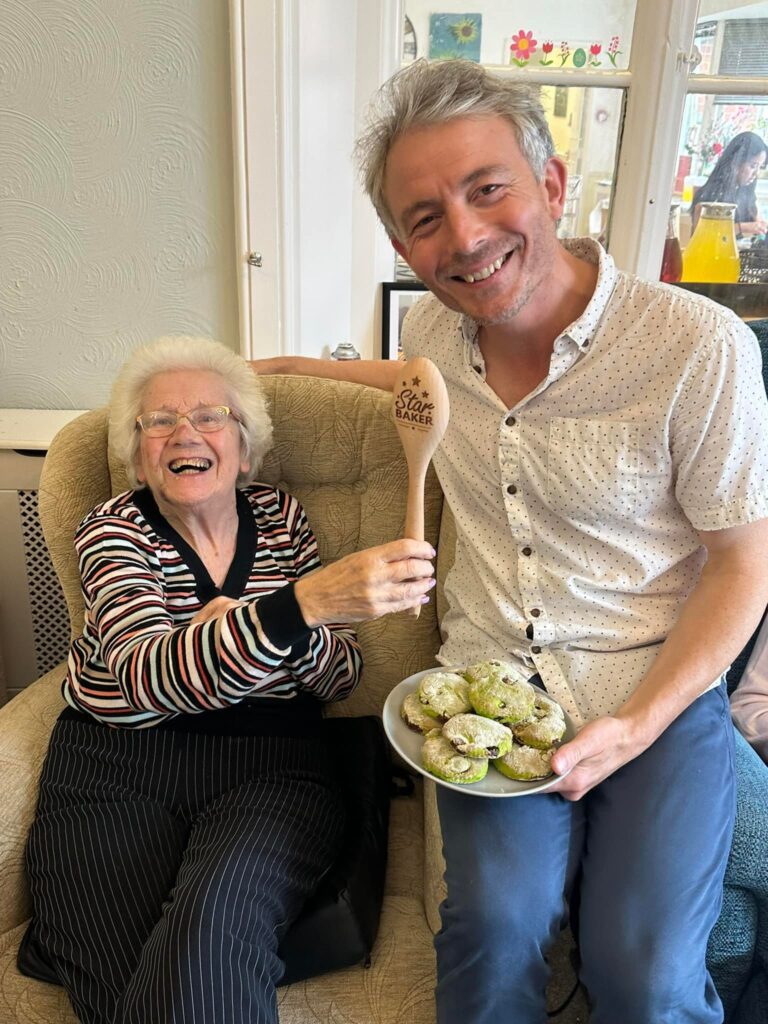 The 'scone off' was judged by singer and entertainer George Williams, who is a regular visitor to the care home. He presented a Star Baker wooden spoon to Ada for her winning green, cherry scones.
Tom added: "It was great fun and Ada was thrilled to receive the wooden spoon for her efforts."
Great British Bake Off launches its 14th season later this month. This year Alison Hammond, who previously appeared as a Stand Up To Cancer Bake Off special contestant, will be joining Noel Fielding as Bake Off host.