Our Dawlish care home, Sefton Hall is a stunning Georgian building which is accessed via an impressive driveway and stands within our delightful gardens. The home is also conveniently situated near the town centre and the seafront.
The home provides a high standard of general nursing, residential and specialist dementia care. 
Bar/Cafe on premises
Close to Local shops
Gardens for residents
Lift
Minibus or other transport
Near Public Transport
Own Furniture if required
Pets by arrangement
Phone Point in own room/mobile
Residents Kitchenette
Television point in own room
Wheelchair access
The home has a gracious atmosphere- with high ceilings and large sash windows. Most of the bedrooms are light and airy and overlook the extensive grounds.
Sefton Hall has three spacious lounges and a large dining room. There is also a suite of dedicated rooms for our Cedar Dementia community.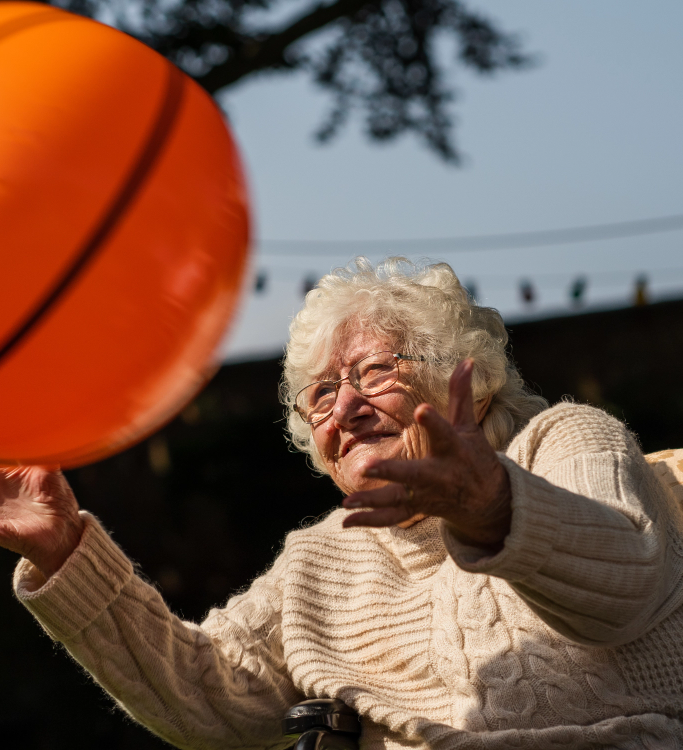 "Gabriela and staff, I can't thank you enough for the hard work and dedication that you all put into looking after the residents. The last few years with mum and dad were very difficult for our family, seeing their decline with dementia. But the one comfort was that they were being looked after and having as much quality time as possible."
"Thank you for all the wonderful nursing care, support and kindness you gave Mum during her stay at Sefton Hall. It really meant so much to us knowing that mum was safe and being cared for by such wonderful nurses. Thank you for always taking the time to speak to us and give updates on mum. Your support was really appreciated."
"As you know, mum had always hated the idea of going into a care home based on bad experiences of her father and best friend. Once mum had made up her mind about something, it was very hard to change, but you and the team quickly succeeded in that, and she really loved being at Sefton."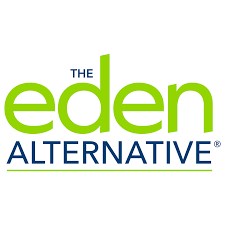 We are very pleased to have been awarded the Gold Level in our recent revalidation of the Eden Alternative.
This was achieved through interviews with a selection of team members, residents and relatives, surveys, audits and photo-based evidence.
In their summary, the validators said: "It was a pleasure to revalidate Sefton Hall. Eden has clearly been integrated into the fabric of care and is very much embraced by the registered manager and the staff team. The photographs and evidence of work products and care plans all show that the Eden philosophy of wellbeing is evident in both written documents and the actual care provided. The garden 'Dementia Village' theme was particularly enchanting, and this had come from an Eden project following training. Overall, relatives rated the extent to which Sefton Hall relieved boredom, loneliness, and helplessness as between seven out of ten and ten out of ten.
However, it was acknowledged that this was harder during the pandemic and was also often related to the level of understanding and extent to which Dementia impacted on a person's well-being and wasn't necessarily a direct reflection of the efforts of the staff team.  The manager clearly understands and demonstrates the Eden philosophy and is striving to embed this throughout everything that she and the team do. There was a clear rationale given by staff and the registered manager regarding relationship-centred care within the home, and positive relationships had clearly been built with relatives as well as the residents. There was also a clear sense of Sefton Hall having plans for the implementation of new Eden projects. "
Find out more about the Eden Alternative.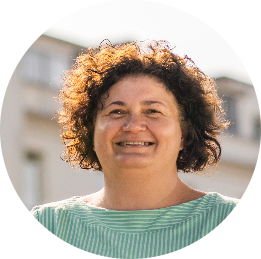 "I am so proud of my team at Sefton Hall. They are completely dedicated to their work and take caring to another level. I like to think that together, we have created a home from home, a happy place where people can enjoy life and any challenge can be easily overcome."
The latest Care Quality Commission report rates Sefton Hall as Outstanding. The home has won many awards over the years.
The home also holds a certificate of registration from the Eden Alternative UK, which recognizes that the team embrace the pioneering philosophy which aims to combat the challenges of loneliness, helplessness and boredom in later life.