Residents at The Seaton celebrated the Chinese New Year in style. Festivities fell on Sunday January 22nd 2023 and marked the start of the Year of the Rabbit.
Celebrations include the New Year feast, which is extremely important to the Chinese and family members go to great lengths to celebrate together – a bit like Christmas time for a lot of people in the UK. If a relative cannot join the rest of the family, then they will leave their spot empty and place a spare set of utensils for them!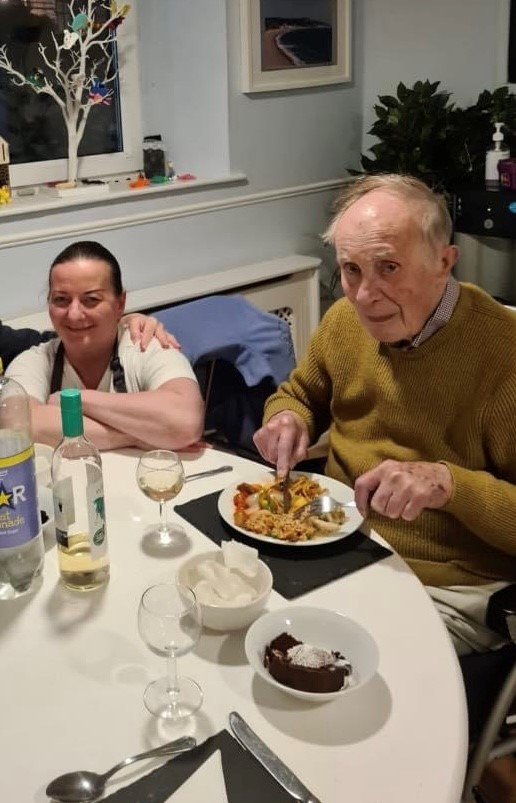 A spokesperson for The Sefton enthused: "Creating a warm, inviting and family atmosphere is very important to us at The Seaton and we enjoyed celebrating the Chinese New Year with our residents. Our residents enjoy taking part in different celebrations throughout the year. They made decorative lanterns as part our Chinese New Year celebrations and this was followed by a traditional Chinese meal."
In China, New Year celebrations culminate with the Lantern Festival on February 5th. Typically, people celebrate the festival by lighting lanterns, writing riddles, moon gazing, lion dances, and eating traditional food, including rice balls, dumplings, noodles, spring rolls, steamed fish and chicken.
The Lantern Festival began over 2000 years ago and it celebrates family reunions and society, as well as featuring ancient spiritual traditions. In Chinese Astrology, 2023 is the Year of the Water Rabbit or Year of the Black Rabbit. The Chinese zodiac has a 12 year cycle of animals and each animal is associated with one of five elements – wood, fire, earth, metal, and water.
The Rabbit of 2023 falls under the wood element, with water as the complementary element. Water helps trees (wood) to grow, so in Chinese culture, 2023 will be a strong wood year. The rabbit is the symbol of longevity, peace, and prosperity, so 2023 is predicted to be a year of hope!