Devon's Southern Healthcare group of nursing homes held an event to celebrate dedicated team members, who have collectively clocked-up almost one thousand years of service. So significant was this that several media outlets, including Teignmouth Post, Dawlish Nub News and Mid-Devon Advertiser ran the story.
At a time when care employers are facing huge staffing pressures, Southern Healthcare has celebrated the outstanding commitment of eighty-eight members of staff with a party at Eden House, the company's recently opened training centre in Dawlish.
Southern Healthcare owns four award-winning homes in Exeter, Plymouth, Seaton and Dawlish, all of which are highly-rated by the Care Quality Commission. The company was named Care Employer of the Year in the regional awards of last year's Great British Care Awards.
Among those honoured at the staff presentation were Glennis Cleave, from Sefton Hall in Dawlish, who has worked at the home for more than 40 years, and Lorna Smith, the manager of Parkwood House in Plymouth, who has 31 years' service.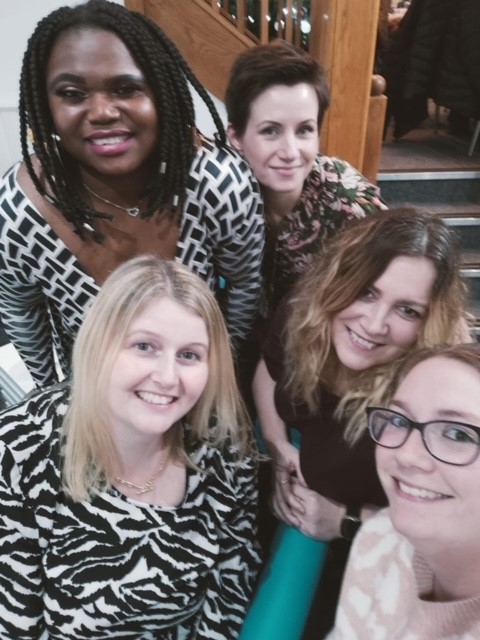 Long service awards were also presented to staff members who had been with the company for more than five years.
Attendees at the event were treated to live music and a buffet prepared by Sefton Hall's chef. Recipients of the awards were presented with a certificate of achievement, a letter of thanks, a gift, and they were given additional annual leave to mark the occasion.
The Managing Director of Southern Healthcare, Geoffrey Cox, thanked those honoured not only for how they look after residents so diligently, but also for the remarkable team effort that goes into making each of the company's homes joyful places in which to live and work.
He enthused: "Continually, I witness our amazing team members, both looking after residents brilliantly, and actively looking out for and supporting each other extremely well. I strongly believe that to care for others, you need to have very specific qualities; but you also need to be well looked after, deeply appreciated as a team member and as a colleague individually. This contributes to our homes being vibrant, loving, and meaningful places to live and work at."
Among those present, as a special guest, was David Allan, a former resident of Sefton Hall. David, who was a medical research scientist, came to the home with complex medical conditions.
Staff were perplexed as to why he wasn't able to settle and asked his GP for a medical review. The team at Sefton Hall made changes to the medication David had been taking for ten years and subsequently, his condition improved dramatically. David was able to leave Sefton Hall and he now lives independently in a new home and he exercises regularly.
David thanked the team, in particular nurse Daniela Mustatia, for "giving me my life back". He is now a regular visitor to the home and regards the team as his friends.
Daniela was highly commended for her work with David in the 'Social Care Nurse' category of the South West Regional Great British Care Awards 2022 and was a finalist in November's 24th Annual National Care Awards run by Caring Times.