Sea themed walkways have brightened up a Seaton care home after a local artist and carer helped residents create artwork for the walls.
East Devon artist, Molly Fielder-Simpson, painted underwater scenes along the hallways linking the downstairs bedrooms of The Seaton care home. Molly also helped some of the care home residents create pebble art, spelling out the word Seaton.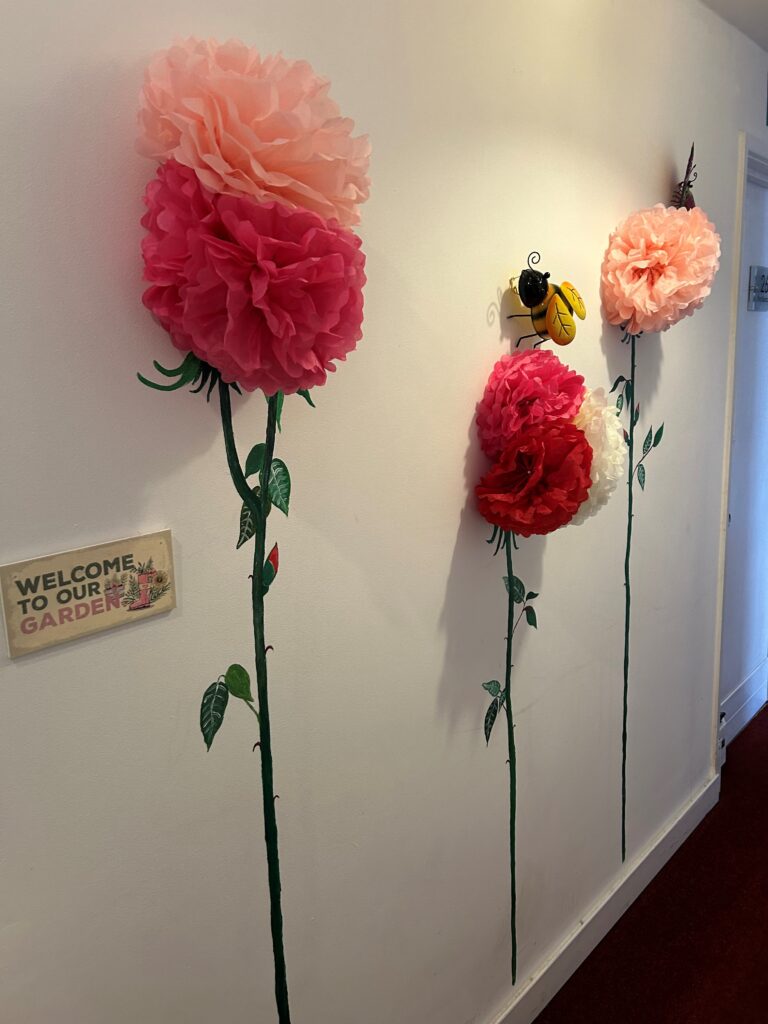 Molly, who is a carer at the Southern Healthcare care home, explained: "The residents absolutely love it. It's cheered the place up and it's something to look at whilst you're moving around the care home." She added: "Some of the residents here are quite creative, so it's been great to involve them."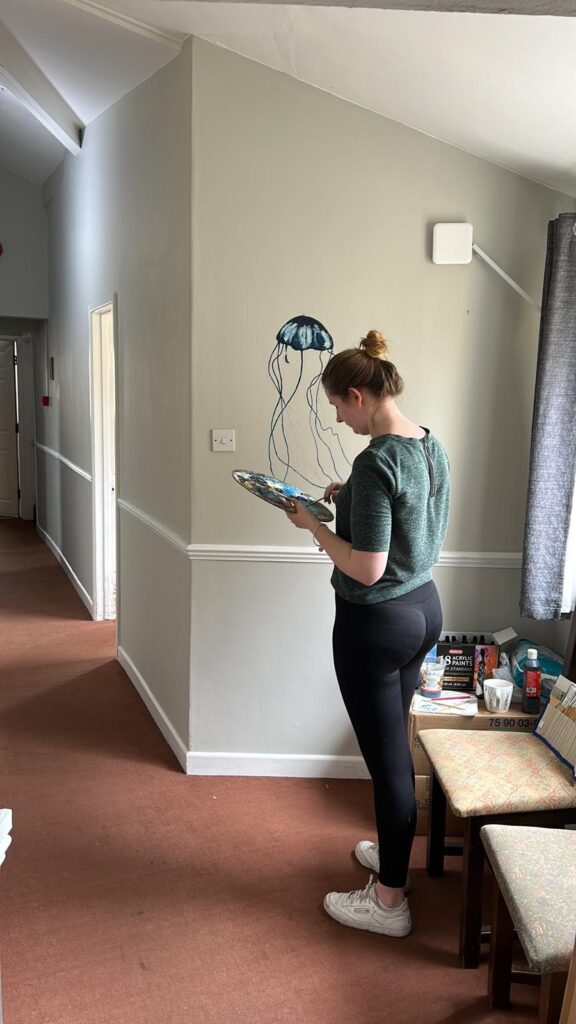 Molly drew the art freehand on the walls, including a giant jelly fish, and fish swimming up the stairs. She also created a garden themed wall with 3D flowers, bird boxes, wreaths and birds along the wall. Molly explained: "Some of the items were made or collected by residents and staff."
Molly came in on her days off to do some of the artwork, which took two weeks to complete in between her working days.
Regular creative activities have been shown to be a positive experience for residents, staff and the artists themselves. Art sessions with care home residents provide an opportunity for people to reignite a past interest, improve their skills in a particular art form, try something new, stimulate creative thinking or enjoy the social aspect of creating artwork with others.
Taking part in art sessions can also help residents who are living with dementia to regain lost confidence in regard to doing something creative. Studies have shown that many residents became calmer, spend more time interacting with other residents, increase their confidence and self-esteem and improve their dexterity, strength, balance and movement.