Easter is a time of year that has something for everyone to enjoy. It symbolises new beginnings, and for people within the Christian faith Easter signals the end of the Lenten Season of fasting and penitence.
At all of our Southern Healthcare residential homes we strive to celebrate all faiths, religions and beliefs to ensure that we are upholding the best possible quality of life for our residents. It is also close to the Spring Equinox – which falls on March 20th 2022, a time of year that see's bluebells and daffodils appear in abundance to signal that warmer weather is coming.
Residents and staff at The Seaton were delighted to be presented with a selection of Chocolate Easter eggs by a local football club.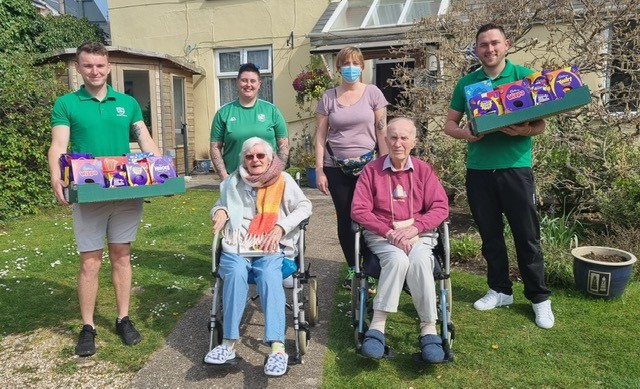 The chocolate treats were donated by players at Seaton Town FC and presented to the home by representatives from the ladies' and men's teams. Seaton Town FC has a long history with records dating all the way back to 1919.
This type of care in the community is so representative of Southern Healthcare's values and our residents all got to enjoy and share the chocolate hamper that was so kindly donated.
The Seaton care home manager, Emma Seal, commented: "This was a fabulous surprise, which was gratefully received. Everyone loves an Easter treat and the chocolate was lovely."
Residents at The Seaton have been enjoying some spring-themed activities to celebrate the annual event, including an Easter card-making session in which they had the opportunity to express their creativity and send a happy greeting message to their loved ones with the finished product.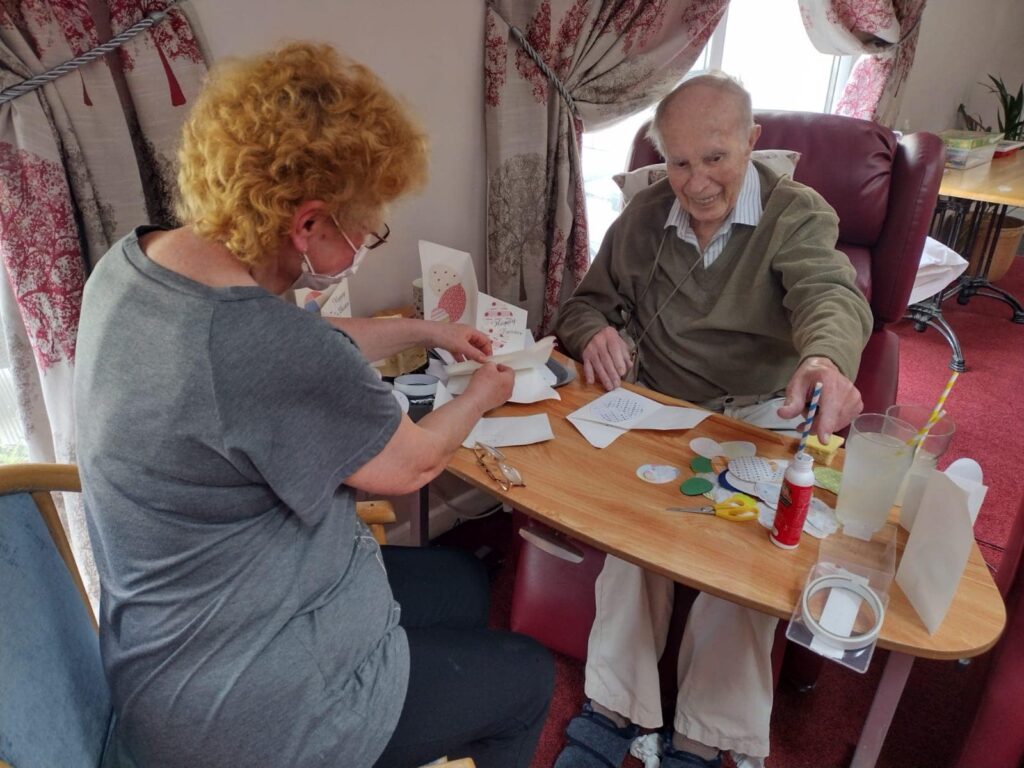 This was led by staff member, Tessa Kenning, who loves to share her passion for crafting and organises lots of similar activities throughout the year to provide an outlet for the residents to join in too.