Dawlish care home staff took resident and former motocross racer, Nigel Fay, to watch the 75th Patchquick Trophy event at Little Silver Moto Park in Exminster.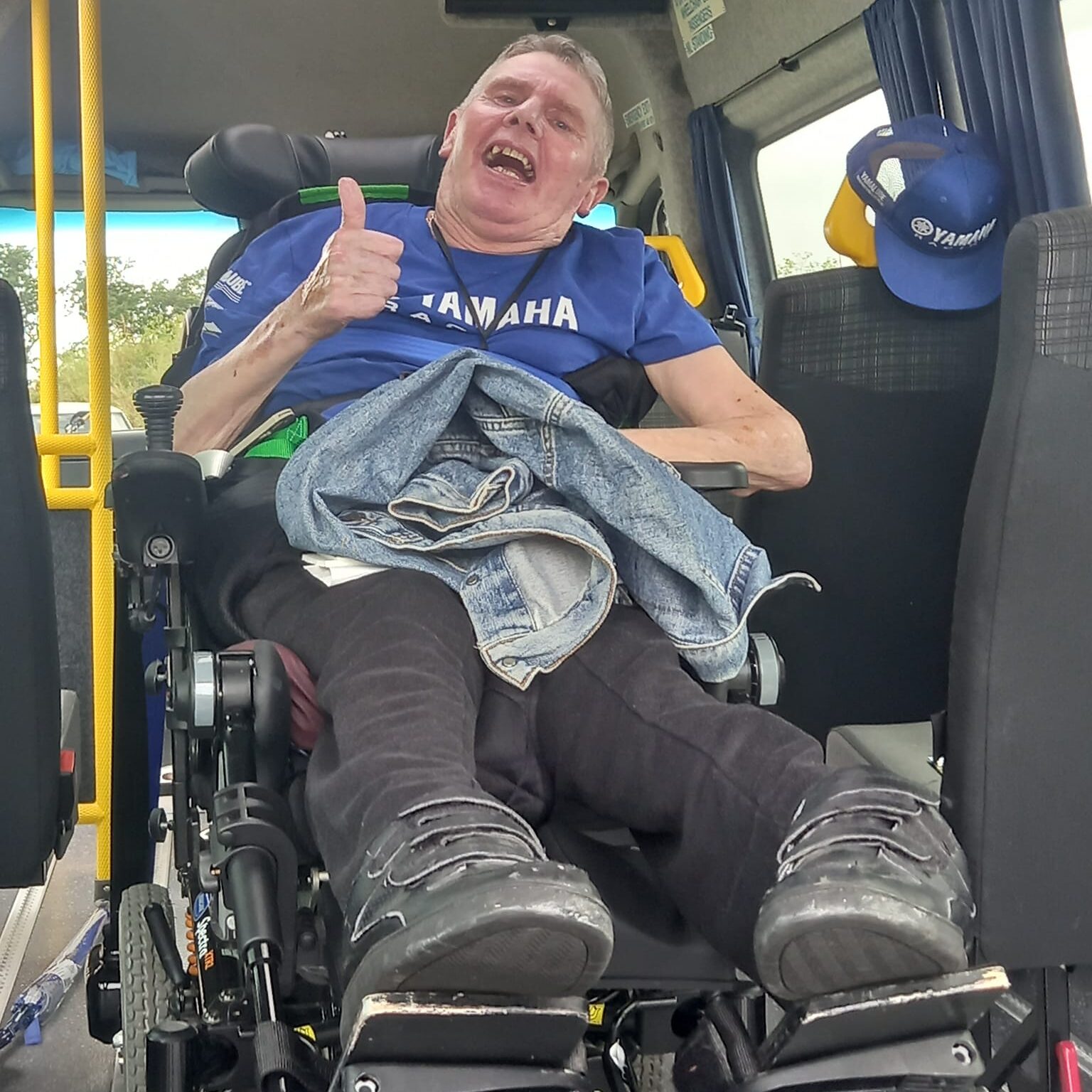 Staff from Sefton Hall took Nigel to the tournament in his wheelchair after he expressed a wish to go to the famous event. It was the first time in more than six years since Nigel, who has Multiple Sclerosis, had been to a motocross competition.
The 66-year-old former mechanic and director of West of England Motor Club was able to watch the tournament trackside from the comfort of the minibus, which had the back doors flung wide open.
Nigel said: "It's many years ago [since I was at a racetrack]. It was brilliant. I last raced 20 years ago."
Event coordinator Lisa Burge arranged the trip for Nigel. Lisa enthused: "Nigel's motocross friends and the racers came to say hello, and last year's champion Josh Gilbert signed his program. It was fantastic and well worth it."
Nigel, who is originally from Kingsteignton, started motocross racing when he was 17 years old and raced for 30 years until his MS meant he could no longer take part.
Lisa explained: "I spoke to the event organiser and explained Nigel's situation. I told them he was in a specially adapted wheelchair, which is not good on uneven terrain, and they said he would be able to see the race from the car park."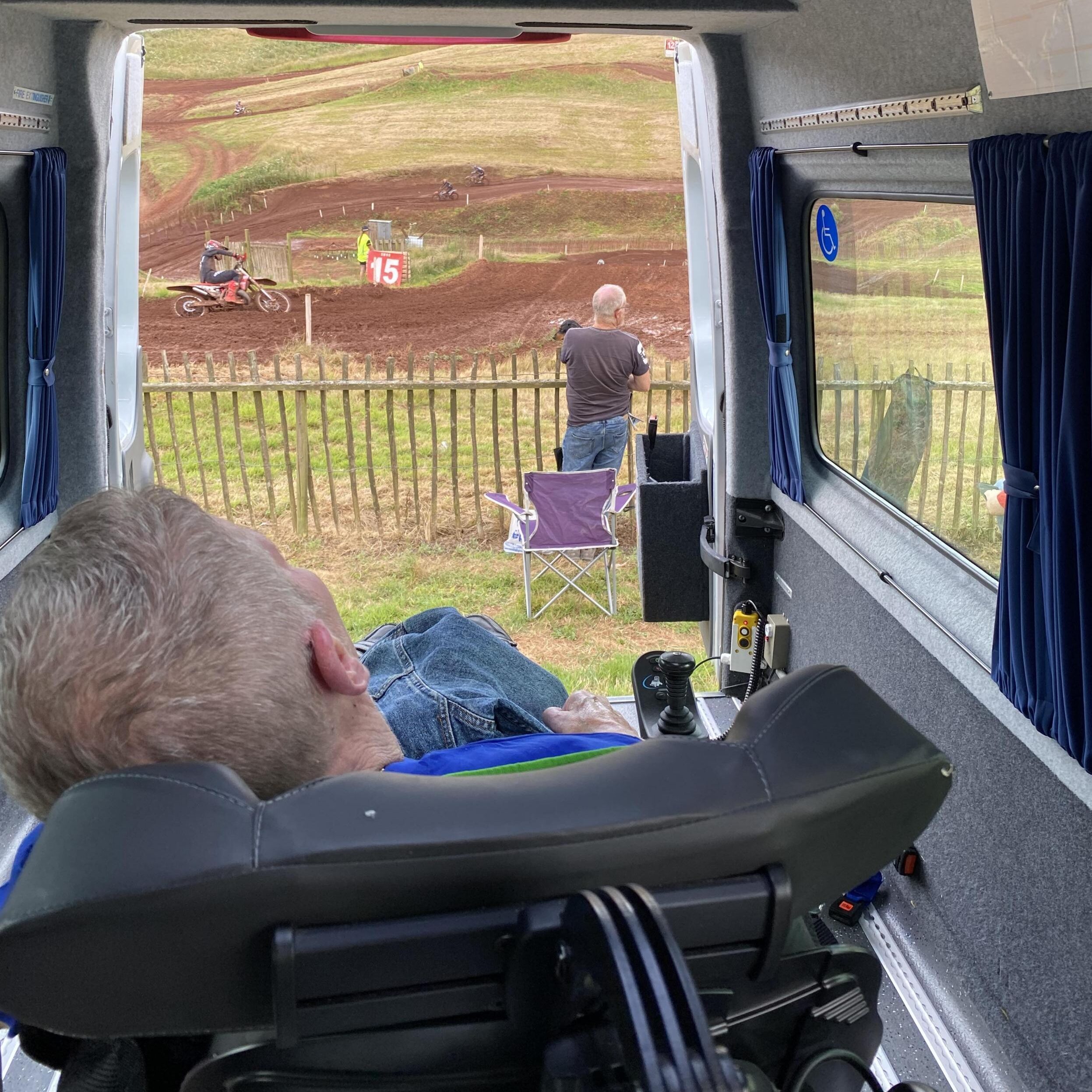 After conferring with the Southern Healthcare care home's senior management, Lisa went to the track on her day off to check accessibility. Lisa said: "Nigel has been with us for six years and I didn't want to let him down."
Subsequently, Lisa got permission to take Nigel to the tournament with two other members of staff. She added: "We are a 'can do' care home."