Our director of nursing and compliance at Southern Healthcare has been awarded the prestigious title of Queen's Nurse by The Queen's Nursing Institute.
Margot Whittaker has worked with Southern Healthcare for the past eighteen years in a nursing career spanning four decades. She is also a founder member of the Devon Kite Group, now the successful Devon Care Homes Collaborative.
Through the years, Margot has been heavily involved in ensuring and supporting excellence in care home management and compliance to meet the continual challenges of the Care Quality Commission regulations and expectations. She is devoted to raising standards in nursing care within nursing homes.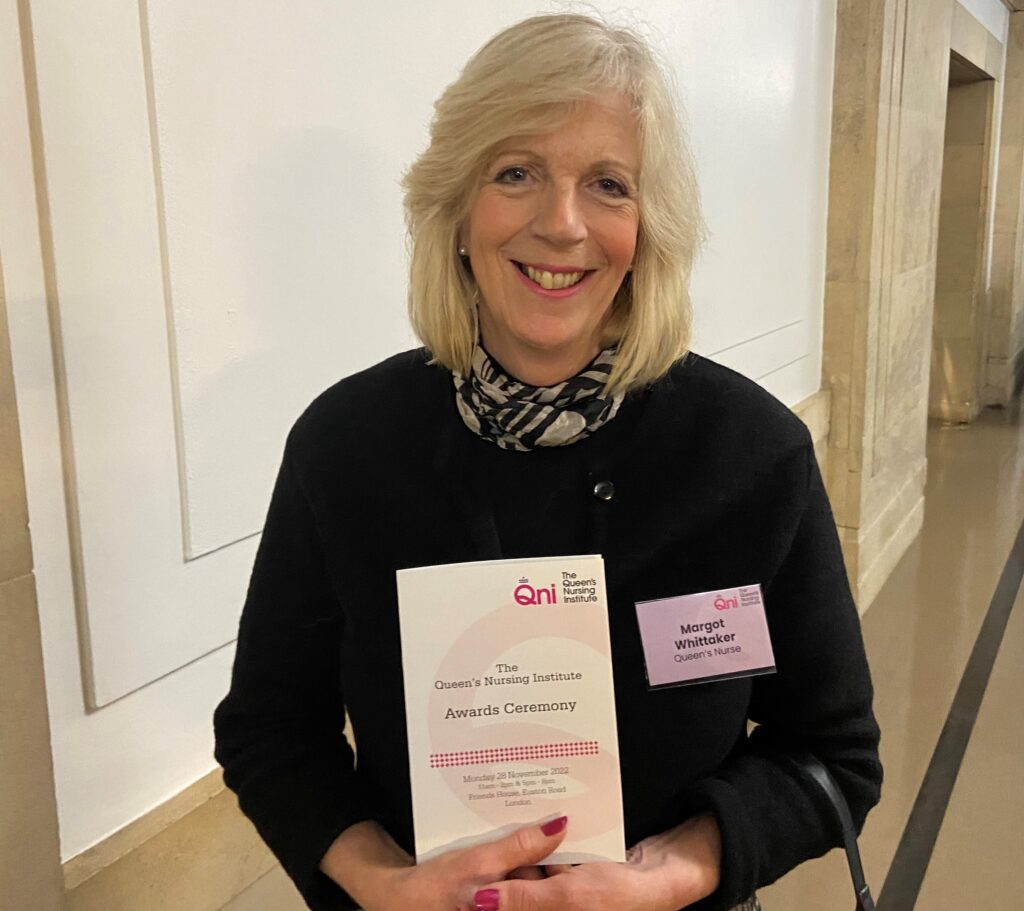 Margot was awarded the title of Queen's Nurse at a ceremony in London. She enthused: "It was a very inspiring and most enjoyable day and a huge recognition for community nursing and in my case, social care. It also comes with clear commitment and responsibility."
The Queen's Nursing title indicates a huge commitment to high standards of resident care, learning and leadership. Nurses who hold the award participate in developmental workshops, bursaries, networking opportunities, and share a strong professional identity.
Devon Live report – Dr Crystal Oldman CBE, chief executive of the QNI said: "On behalf of the QNI I would like to congratulate Margot and welcome her as a Queen's Nurse. Queen's Nurses serve as leaders and role models in community nursing, delivering high quality health care across the country. We look forward to working with Margot and all other new Queen's Nurses who have received the award."
The application and assessment process to become a Queen's Nurse is rigorous and requires clear commitment to improving care for residents, their families and carers.
Dr Oldman continued: "As nurses in the community today, you work in a very different world to that of the original Queen's Nurses. You have more opportunities for practice development than the original Queen's Nurses could ever have imagined – you have the knowledge and skills to assess, diagnose, treat and prescribe for your patients; and you have more influential roles in your communities, in public health and in health protection. But with these opportunities come new challenges, which we expect you, as Queen's Nurses, to rise to."
Further Media articles – Mid-Devon Advertiser, Dawlish Nub News