Animals helped to bridge the generations when they visited The Seaton care home.
Animal experts from a local wildlife park near Axminster in Devon, brought several of their animals to visit The Seaton residents.
Residents and local children enjoyed learning about and touching reptiles and other animals from Axe Valley Wildlife Park. The Seaton run a toddler group once a week where local mums can have a cup of coffee and staff set up toys in the residents' lounge for the children.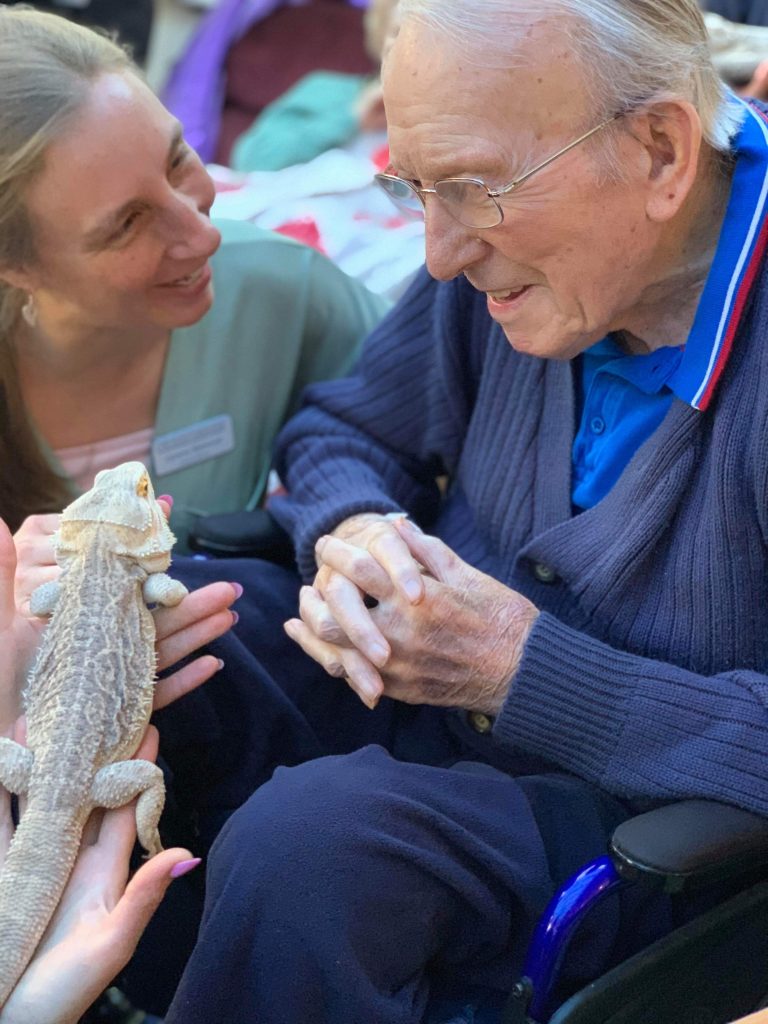 The Seaton care home manager, Emma Seal says: "We invited along our Buzzy Bees toddler group. The children enjoyed meeting and learning about the animals alongside our residents. Everyone joined in and held the animals with some residents overcoming a lifelong fear of some of the animals!"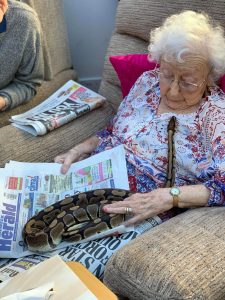 Studies show that sensory animal experiences can have a therapeutic, calming, and comforting effect on people of all ages. Interacting with a range of animals in a care home setting can also bring back childhood memories and encourage individual participation, as well as raising self-esteem.
Emma continues: "We love to incorporate animals into our homes as this can have such a positive effect on some residents. We really do see a whole new side to them especially the ones that come from a farming background."
Axe Valley Wildlife Park are a small and friendly zoo, which is open to visitors, and they house more than 500 mammals, birds, retiles, arthropods, and amphibians. Visitors can enjoy daily activities such as Guinea Pig fishing, talks and enrichment sessions, and morning and afternoon handling sessions.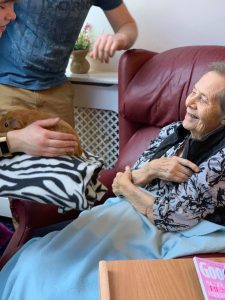 Following the outbreak of covid 19, Axe Valley Wildlife Park asked the public for help funding the zoo. They managed to raise more than £8,500 and keep the doors open.
Fore more details about The Seaton's toddler group, please contact the care home (details are at the bottom of this web page).