One of our Old Rectory care home residents has just celebrated her 103rd birthday after having covid.
Muriel Dunford contracted covid in January 2021, but remained asymptomatic. To mark her birthday, family and friends of Muriel's attended a tea party at the Old Rectory. The lounge was decorated with balloons and Muriel received a large bunch of red roses – she even had light up flowers on her hat!
Rachel Fullard-Bell, Home Administrator at the Old Rectory says: "What an achievement to get to 103! Muriel is an inspiration to us all, especially after seeing off Covid last year. She is loved by everyone here – the staff, residents and visitors. Without a doubt, she always manages to put a smile on someone's face."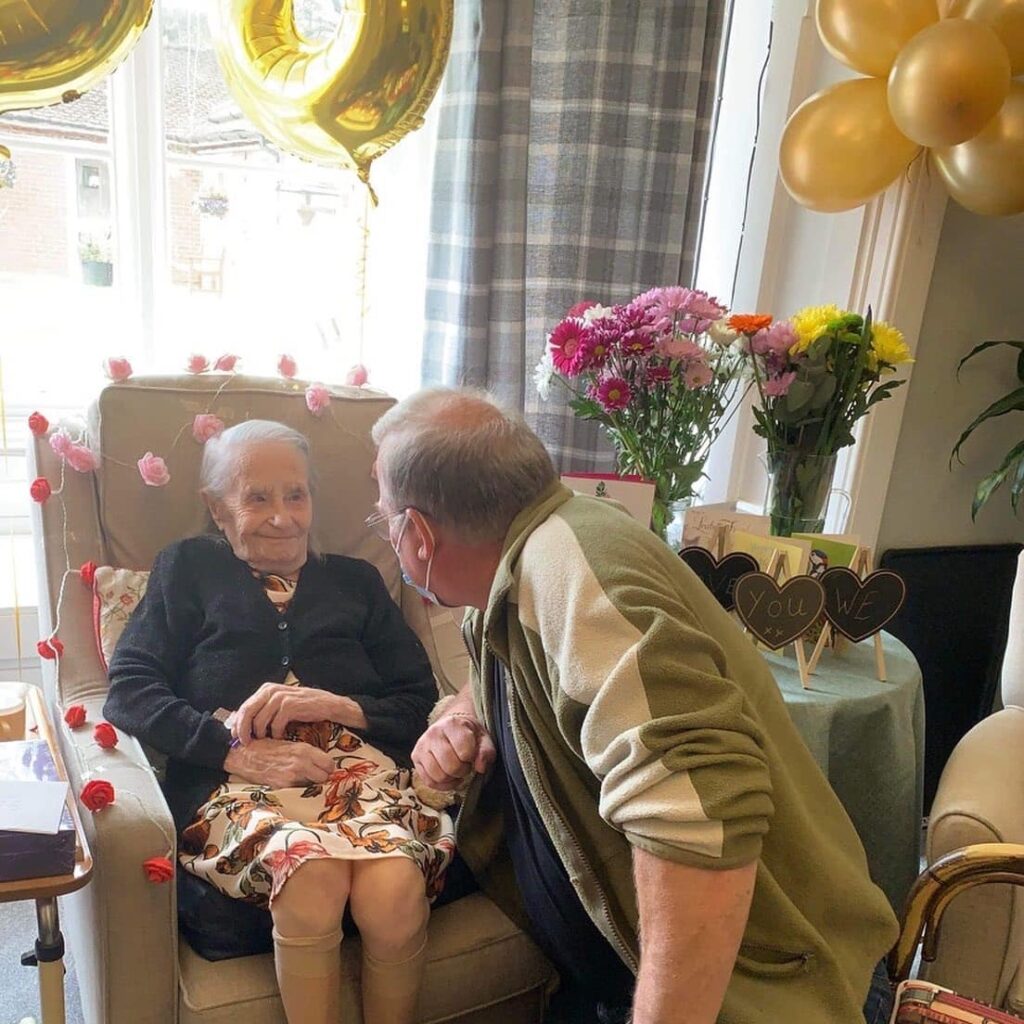 Muriel was born in Cornwall and later moved to Templeton in mid Devon, starting work on the family farm at the age of 14. In the 1940's, the family settled in Nadderwater, near Exeter.
A decade later, Muriel became landlady of an historic small hotel at Red Ball, near Wellington, Somerset, where she won an award for being the 'friendliest landlady of the year.'
The hotel catered mainly for summer tourists and in the quieter months, Muriel pursued her hobbies of flower arranging, dress making and cake decorating.
After selling the hotel in 1973, Muriel married Claude, a retired farmer, and the couple retired to Rockbeare. Claude passed away in the 1990s and Muriel continued to live independently, enjoying regular holidays by the sea.
She has been a resident of the Old Rectory for the past four years.
According to the Office of National Statistics, Muriel is a growing number of centenarians in the UK.
There are twice as many women aged 90 years and over than men in the UK, however, the gap has narrowed over the last three decades and continued to narrow in 2020.