A Plymouth care home has been opening its grounds to entertain and inform residents and their families.
Parkwood House erected a luxury marquee in the home's attractive gardens to hold several events, including a jazz concert, a pantomime, and an information session on the Eden Alternative.
The Eden Alternative was founded in 1991 in the USA by Dr Bill Thomas and Jude Meyer-Thomas. It is based on the core belief that ageing should be a continued stage of development and growth, rather than a period of decline. The philosophy was originally applied to nursing homes, but has since been adopted by all forms of residential and community care.
The Managing Director of Southern Healthcare, Geoffrey Cox, which owns Parkwood along with three other award-winning homes in Devon, is a member of the UK board of the Eden Alternative and delivers training to care providers across the country.
Mr. Cox also plays drums in the Southern Healthcare Quintet – which regularly tours the homes in the group.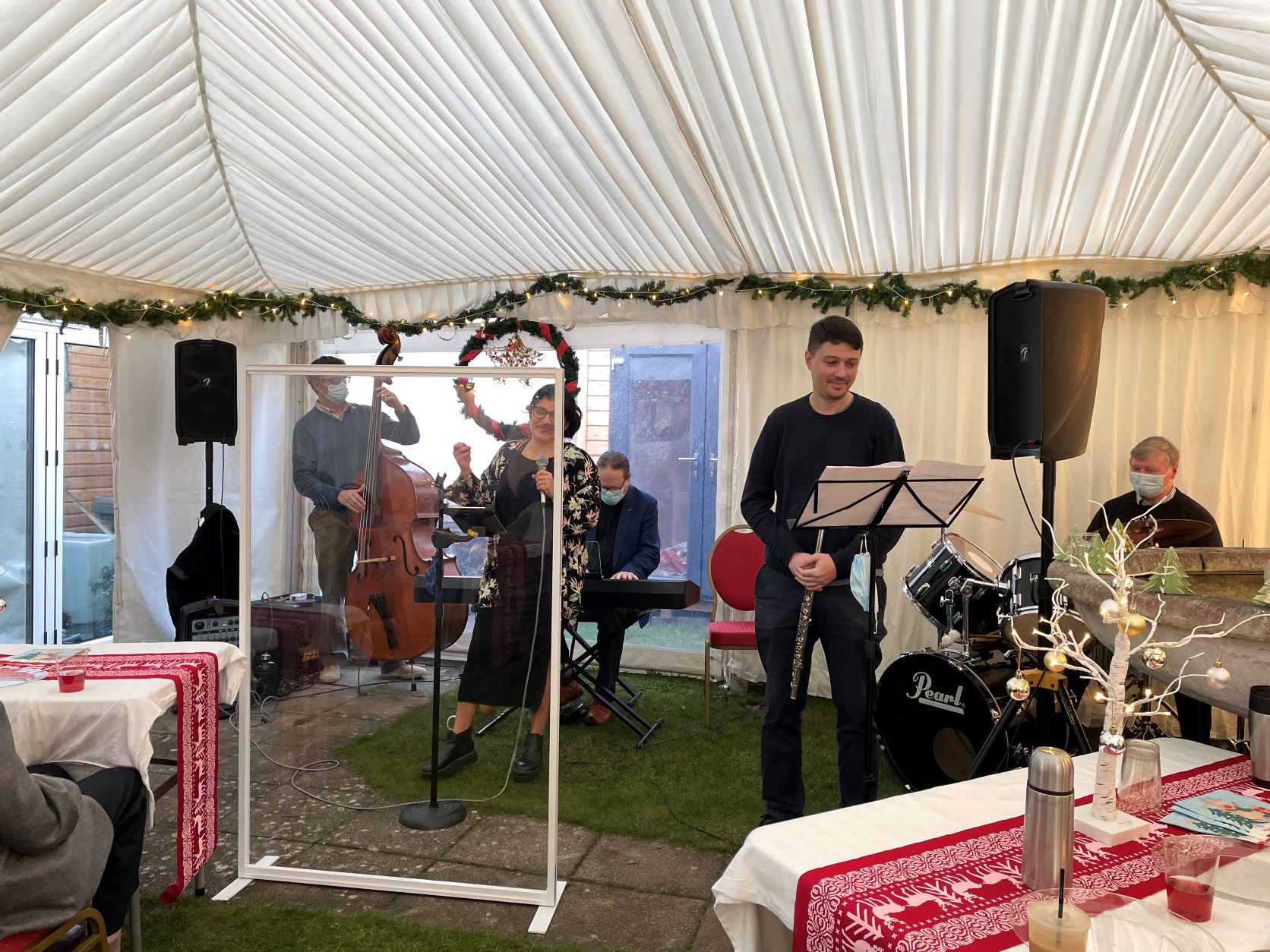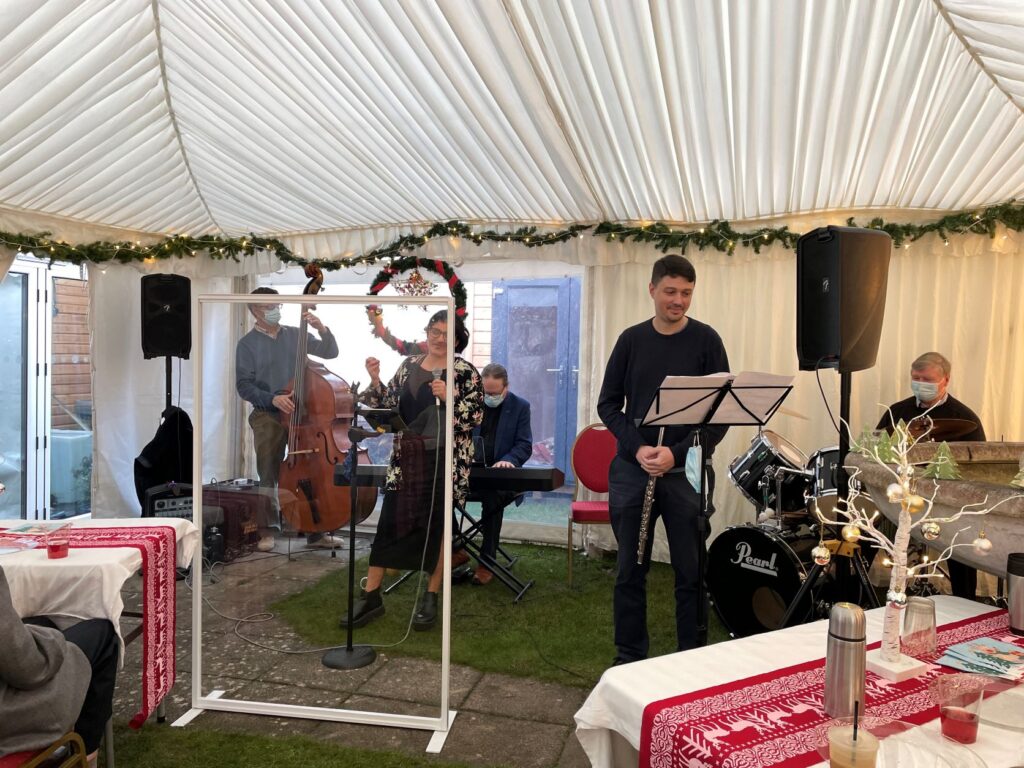 He said of the event: "This was a very worthwhile exercise and although it was a bit chilly, we had a good turn out and lots of positive engagement with the audience. It was a Covid-secure way of meeting our families again – which we have naturally missed so much over the past couple of years."