Royally named llamas visited an Exeter care home in the run up to the Coronation of King Charles.
Harry and George visited residents at Southern Healthcare's Old Rectory care home and toured the residents' lounge and bedrooms, enthusiastically greeting everyone they met.
Event coordinator Tom Matthews said: "The residents loved Harry and George. Harry was getting very comfortable and sat down at every opportunity."
Unlike their Royal namesakes, Prince Harry and his nephew Prince George, the llamas from Sidmouth-based Peak Hill Llamas are both 12 years old. Peak Hill Llamas describes Harry as a "hooligan" and a "cheeky chap" and his half brother George is described as "highly strung", but "very friendly".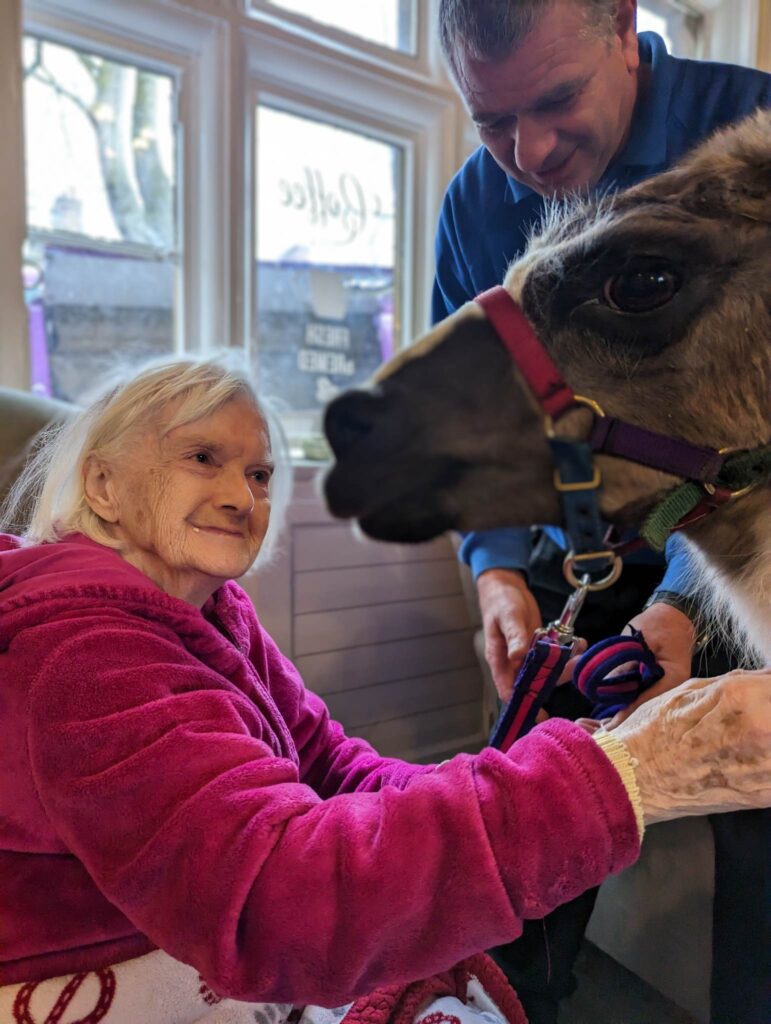 The llamas spent an hour at the care home where residents got individual cuddles and were able to pet the animals. The llamas stayed in the resident's lounge, and they visited some residents in their bedrooms. Tom added: "We learnt that llamas are very sociable, and they won't go where they can't see each other."
Harry and George like to hum, and they will protect their herd and other animals (in some countries they are traditionally used to protect sheep and chickens).
Peak Hill Llamas was set up in 2006 by Maggie Jee and partner, Paul. Maggie has a background in farming and has worked with a wide variety of animals for more than 25 years with a particular interest in llamas.
Peak Hill Llamas have been offering llama walking experiences and therapeutic visits to care homes since 2007. They say: "Llamas are gentle animals who can calm anxiety and lift spirits, giving a real boost to feelings of wellbeing."
Dogs, cats, horses, and many other animals provide companionship to people of all ages. Pet therapy can totally transform the lives of those living in care homes, which is why Southern Healthcare feels it's so important to bring animals into their care homes.
Media coverage articles : Sidmouth Herald, East Devon News