Love was in the air at Sefton Hall's belated Valentine's Day. Staff organised a Valentine's Day treat for residents, as a special treat on the romantic day.
Unfortunately, celebrations had to be delayed from February because of Covid, but staff at Sefton Hall more than made up for it. They transformed the dining room with red, white and pink balloon arches, red table cloths, flowers, bottles of Prosecco and chocolate hearts.
A spokesperson for the home said: "It was a lovely occasion for the staff and the residents. Covid has had a huge impact on residents and staff and so it was really important to celebrate Valentine's Day – even if it was four months late! Staff went to a great deal of effort to transform the dining room into a romantic restaurant complete with balloon arches, streamers and matching table decorations. The dining room looked amazing and residents really enjoyed the celebration."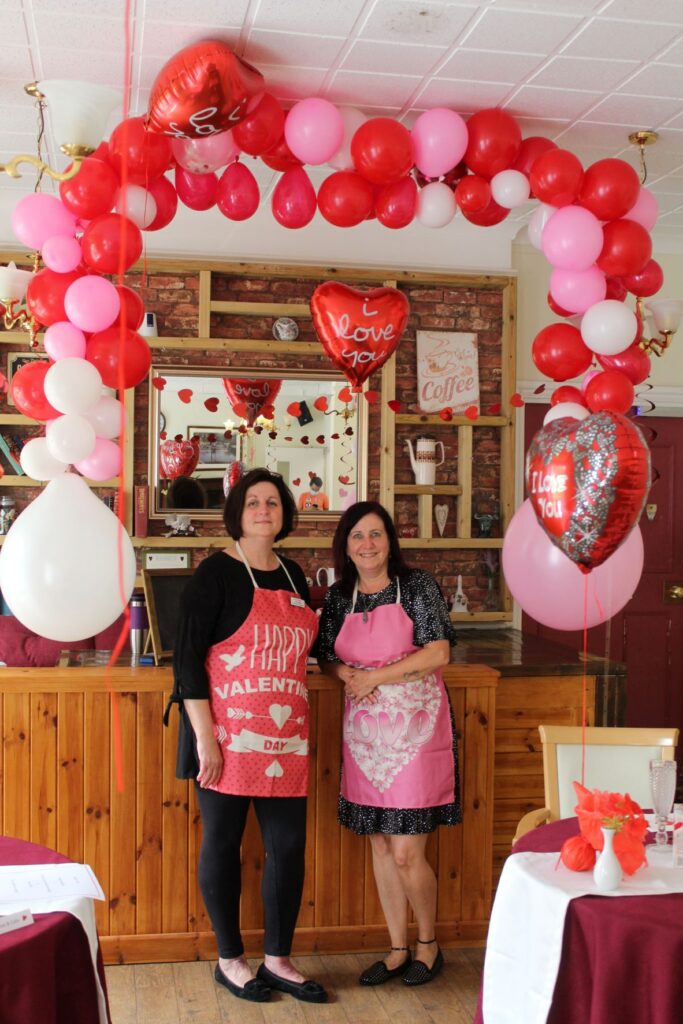 Residents enjoyed a glass of Prosecco and a meal followed by chocolates. The spokesperson continued: "Valentine's Day can be difficult for some residents because they have lost a spouse whom they would have celebrated this day with in the past; but, it was lovely being with the residents and seeing them have a glass of bubbles and a toast with their friends."
Valentine's Day is thought to have originated from the time of the Roman Empire, under the rule of Emperor Claudius the Second. Rome was involved in many bloody and unpopular military campaigns. Claudius the Cruel, as he was known at the time, was having a difficult time getting soldiers to join his military leagues. He believed that Roman men did not want to leave their lovers or families. As a result, he cancelled all marriages and engagements in Rome.
During this time a Christian priest named Valentine came to defend love in the empire. Valentine began to secretly marry couples despite the emperors orders. When Emperor Claudius was informed of these ceremonies, Valentine was sent to prison where he remained until his death on February 14 in the year 270.