Our Devon care home has opened a café in its grounds for members of the community to connect with each other.
Sefton Hall in Dawlish celebrated the opening of Forget-me-not Café with a country and western themed day of celebrations.
The Southern Healthcare care home invited people from the local community to join the celebrations in their garden where the Mayor of Dawlish, Rosie Dawson, officially opened the café.  
Southern Healthcare managing director, Geoffrey Cox enthused: "It was an absolutely amazing day at Sefton Hall care home. Rosie kindly opened the community cafe, then we had live music from our five-piece jazz band, a barbecue, and a traditional Punch and Judy show. We also had musician George Williams playing on guitar and singing. It was a superb country and western themed day, complete with water pistol shoot outs!"
Geoffrey added: "I'd like to add a special thanks to the incredible team at Sefton Hall and the amazing culture of positivity, fun and contribution."
The café will be open on Thursday mornings between 10-11.30am for members of the Dawlish community, who are elderly or feeling isolated.
Visitors can enjoy the café for free, but a donation to Sefton Hall's designated charity is welcomed.
The café will also be used by the care home residents and their friends and families.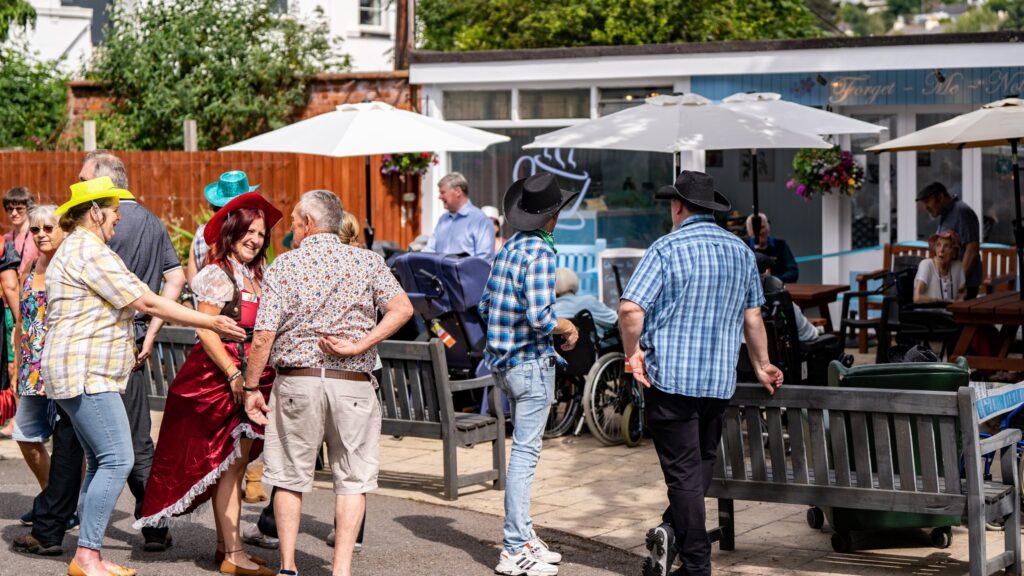 During the café opening day, Geoffrey presented the care home manager, Gabriela Ogreanu, with a plaque recognising Sefton Hall's accomplishment of obtaining Eden Accreditation.
Southern Healthcares' four award winning homes, fully embrace The Eden Alternative Philosophy – a wellbeing training programme aimed at improving the quality of life for all involved in the giving and receiving of care.
Geoffrey explained: "This means the team, the people we care for, and their families. It's about creating an inclusive culture that commits to everyone." The Eden Alternative is founded on the belief that ageing can be a continuing stage of development, growth, and contribution, rather than seen as a period of decline. This philosophy of care works in all forms of social care, but it has been proven to be particularly successful for those living with dementia.