Sefton Hall continues to play a key role in the local community.
The home sponsors Sefton Cup Week at Dawlish Bowling Club and has provided a handsome trophy for the overall winner.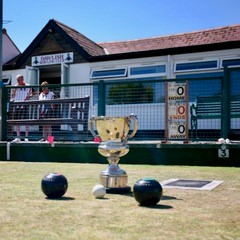 This year, the cup was won by the club's honorary secretary, Kevin Gibbins. Unfortunately, the weather was too hot for Sefton residents to attend the presentation, but Mr. Gibbins thanked the home for its continued support.