Residents at a Plymouth care home enjoyed a taste of eastern European life to mark World Diversity Day.
The award-winning activities team at Parkwood House arranged a Slavic party, with food, music and cultural insights from Poland, Slovakia, and Bulgaria.
Parkwood Manager, Lorna Smith, said: "I have the privilege to work with such a committed team, rich in cultural diversity. They chose to celebrate this with the residents and have organised the whole event, travelling the extra mile to enhance our residents' emotional wellbeing and bring joy into their lives."
She continued: "It was a great day, enjoyed by all, and I can honestly say that by the end of it, we were all fat and full. It felt so good to be able to stage something like this for the first time since the pandemic began. The only thing missing was their family and friends. We are greatly looking forward to when they can once again join in with our celebrations."
World Day for Cultural Diversity for Dialogue and Development, also known as Diversity Day, is celebrated on May 21 every year. It is a day set aside to appreciate the cultural diversities between different countries, states, and people in the World.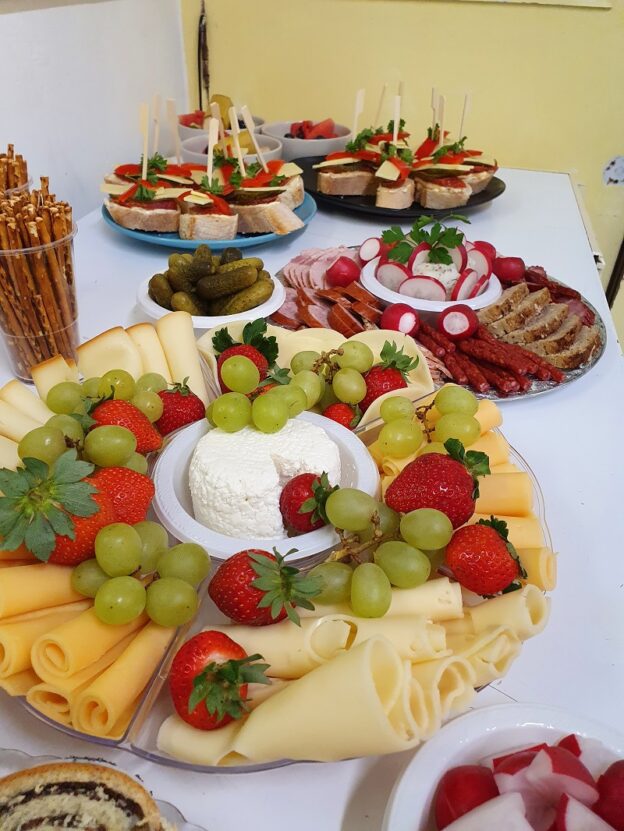 With the same colours as the flag, Shopska Salad is often referred to as Bulgaria's national dish. Shopska salad is made by combining roughly chopped tomatoes and cucumbers, sweet red and green peppers, green onions, red wine vinaigrette. The salad is covered in finely grated cheese, and parsley is sprinkled on top. The famous Polish kiełbasa is a sausage, but nearly every region of Poland has its own variety. They can be produced from different kinds of meat, have different seasoning and shapes, and can be prepared in different ways. Slovakia's national dish is bryndzové halušky, little potato, sheep cheese dumplings, mixed with special cheese called bryndza.