Summer 2022 has been super busy and fun across all of our Southern Healthcare homes. Here's a round-up of some of the things our staff and residents have been up to over the previous few months!
Thunderball and Skyfall are not only the titles of two of the iconic James Bond films, but also the names of two alpacas who visited Sefton Hall recently.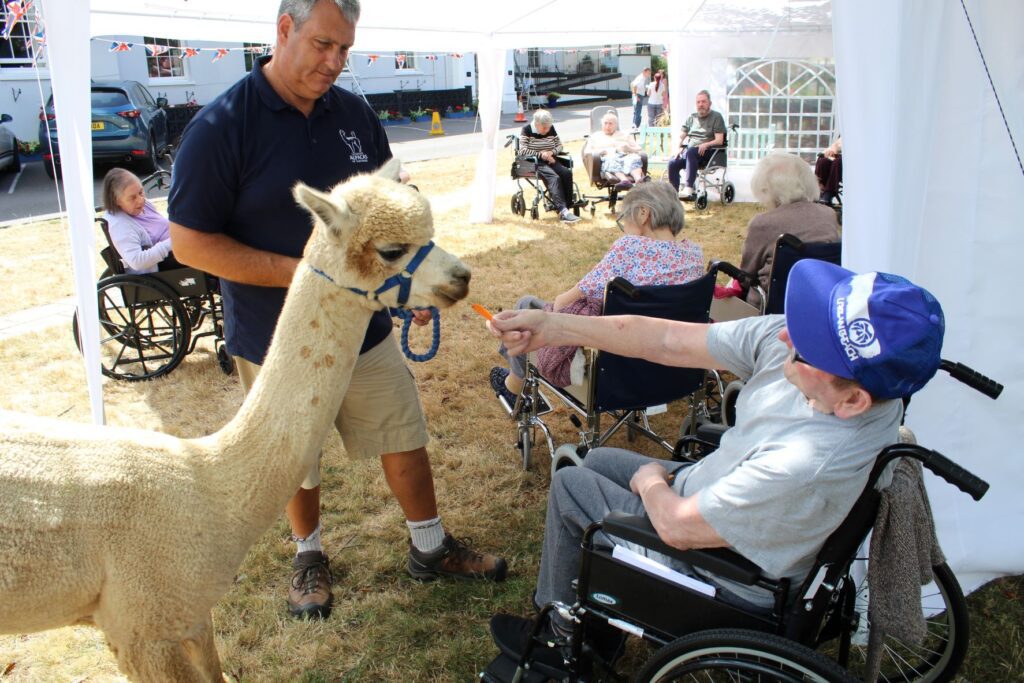 Residents enjoyed feeding the cute pair with carrots and special biscuits – and they relished the bales of hay provided for them.
The team from Lakemoor Alpacas in Buckfastleigh, also brought in some samples of wool and the socks, blankets, and toys they make.
Over at Parkwood our residents made the most of the summer sunshine with an informal sports day held in the grounds of the home.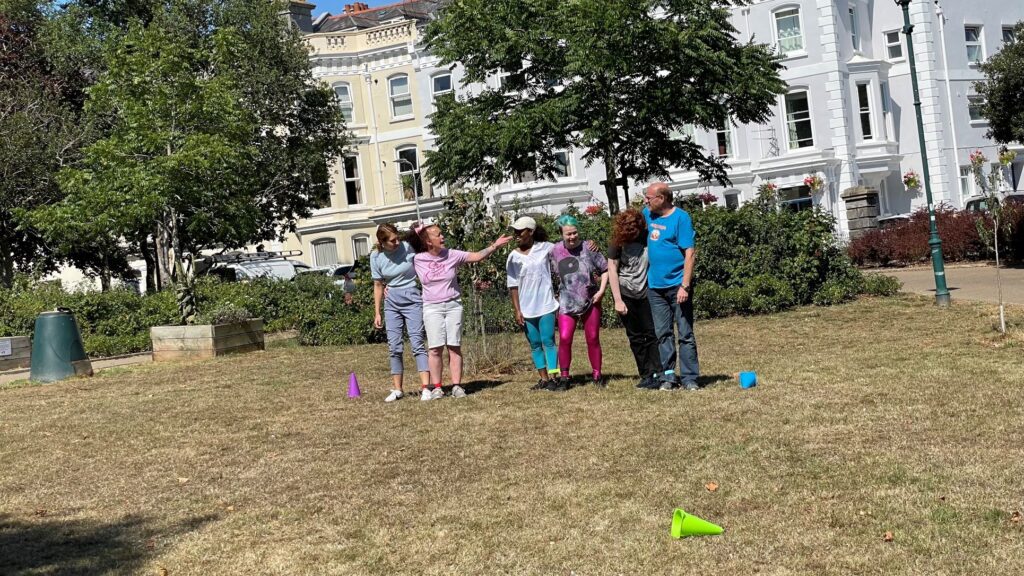 Events included obstacle, relay and egg and spoon races, but the three-legged race was the clear favourite with obvious hilarity ensuing. We made sure that inclusive activities were available for everybody to join in with and of course, made sure to carry out a risk assessment before we held the event to ensure that we kept our residents safe all-the-while.
Sefton Hall said 'Hola, Bienvenidos a Mexico!' with a celebration of South American food and music. Andy from The Old Rectory in Exeter joined Lisa and Julio to provide the entertainment with Mariachi style sing-a-longs and Maracas for the residents to join in the fun.
Residents and staff also enjoyed tortillas, chilli and Mexican chicken – hot and spicy fare to match the weather and occasion!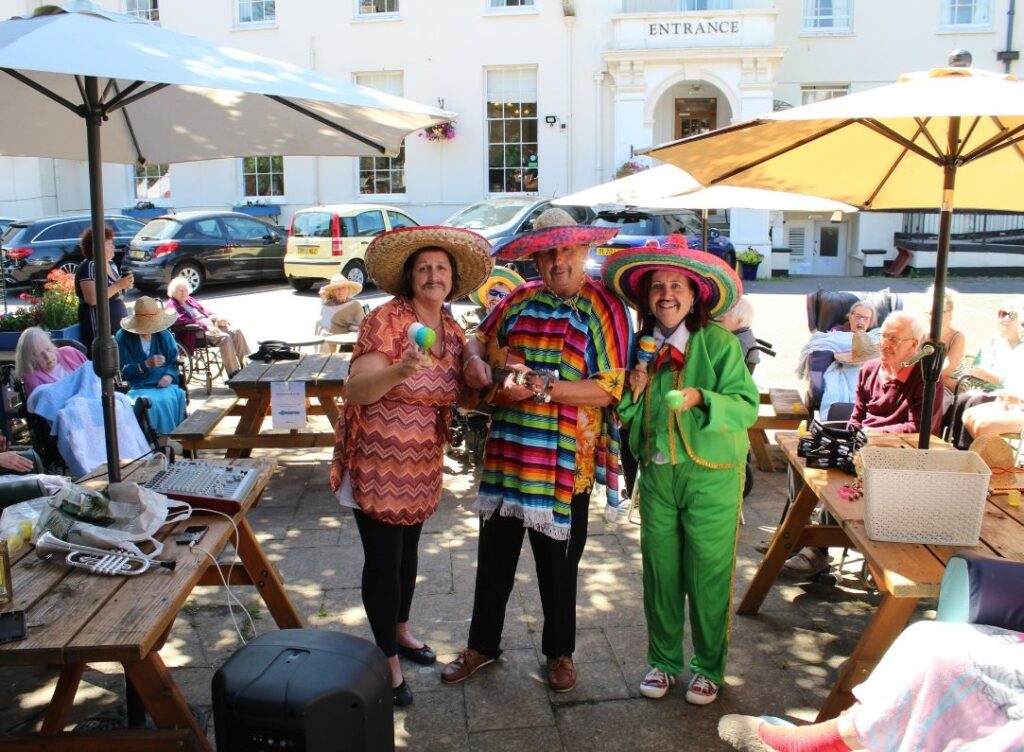 The sun shone bright for a barbecue and fun day at The Seaton in support of Pride Month 2022.
Home Administration Manager, Kelly Boweren, said the event was held to celebrate The Seaton's inclusive culture – and to make the most of the hot weather.
With rainbow banners and flags a-plenty the residents and staff alike lapped up some vitamin C whilst showing their support for this great cause.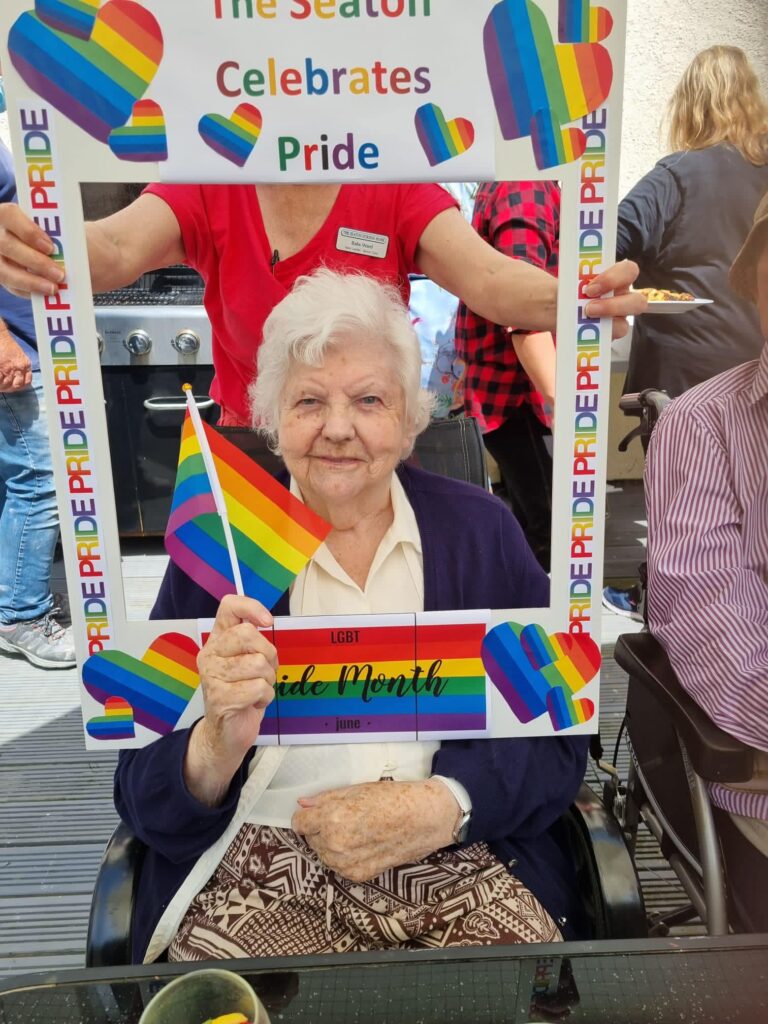 Pride Month is dedicated to celebrating LGBTQ+ communities around the world.