Benji the Dachsund puppy was the guest of honour at The Old Rectory.
The adorable canine, who belongs to the care home's kitchen porter, Laura Wood, was a huge hit with residents.
Dogs, cats, horses and many other animals provide companionship to people of all ages. Pet therapy can totally transform the lives of those living in care homes, which is why we feel it's so important to bring animals into our care homes.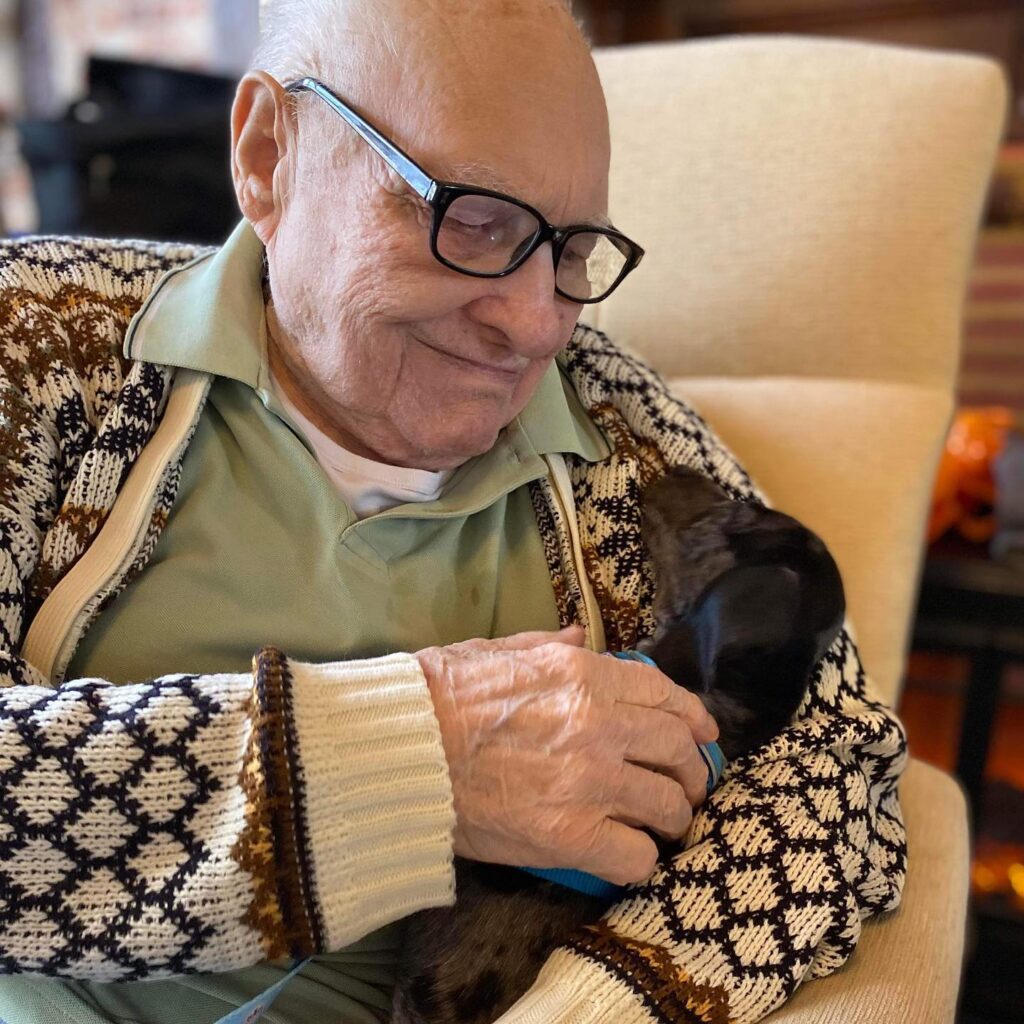 Having animals to pet, walk and talk to, can help combat loneliness and any feelings of isolation. Pet therapy can also boost activity and engagement levels. Walking around with dogs, cuddling them and sometimes helping to feed and groom them, can reduce swelling, increase blood circulation and improve strength.
Animals can also reduce stress and depression and become a talking point for residents in care homes. Therapy animals offer affection, entertainment and enjoyment, as well as motivating residents. Another benefit of interacting with animals is that these occasions can unlock memories for residents and lead to the sharing of stories.
Pets and animals can help make elderly people feel loved and accepted no matter their age, abilities or illness. This boost to emotional wellbeing is very important, especially in a care home setting where residents have had to give up independent living.
Pet therapy brings joy and happiness to many elderly people, giving them something to look forward to. Interacting with animals is shown to ease depression and anxiety, as well as helping people with dementia.
Although Benji is not an official therapy pet, his presence really boosted the residents wellbeing and they loved cuddling him. At Southern Healthcare, we regularly organise animal visits for our residents, including pony visits, and sessions with exotic animals such as snakes, rabbits, and bearded dragons! The interaction with different animals helps to keep residents mentally active and engaged.