As an award-winning care facilitator we want to ensure that we always keep things interesting for our residents. So in the lead up to Christmas 2022 we had some very unusual visitors to some of our care homes…
Sefton Hall residents enjoyed getting hands-on with a range of cute creatures, courtesy of Chris Johnson, from South West Animal Services. Chris runs an amazing service and has a wonderful array of exotic creatures which he cares for. Some of his animals have even been used in BBC productions such as the 'Life' with Sir David Attenborough and he's also featured on popular primetime TV fixture 'The One Show'.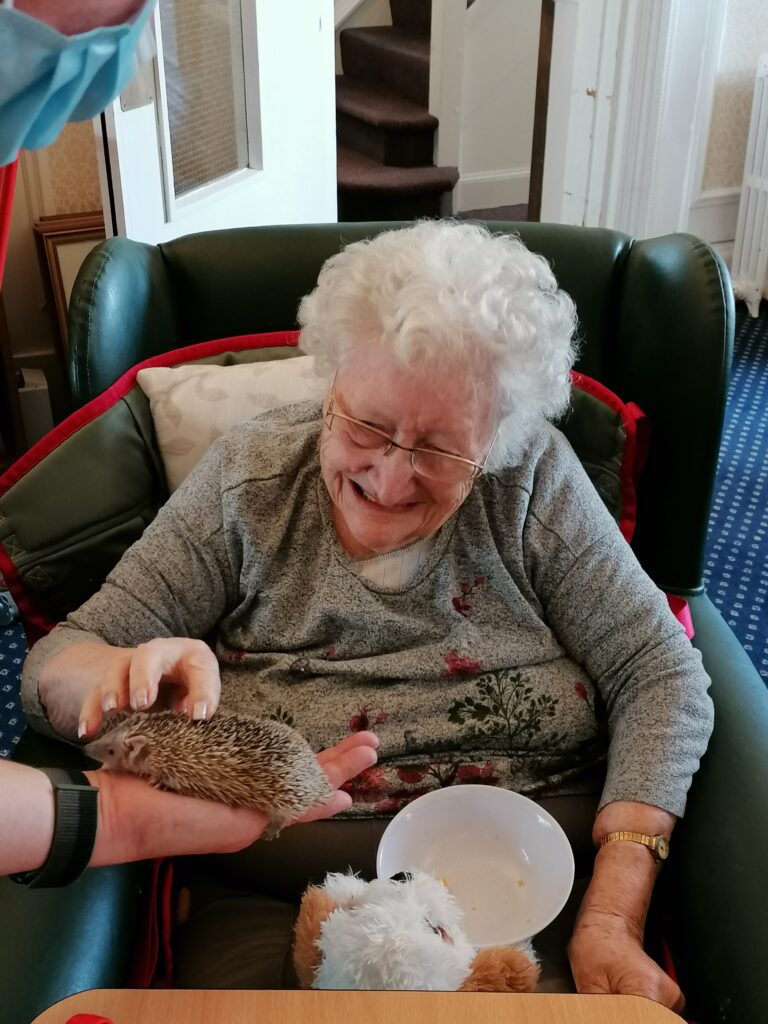 Chris, who is based in Torquay, offers interactive animal experiences to people of all ages with the aim of educating and inspiring people about the joys of the natural world and improving the lives of reptiles in captivity – a mutually beneficial experience for all.
Studies have shown that use and interactions with animals can relieve feelings of agitation for the elderly and can have a positive impact on mental health too. At Southern Healthcare, we try to tailor all of our events with the residents' needs at the forefront of our considerations and this one was a great success!
We also treated our residents at The Seaton to an array of exotic creatures on display when the team from the Axe Valley Wildlife Park visited recently.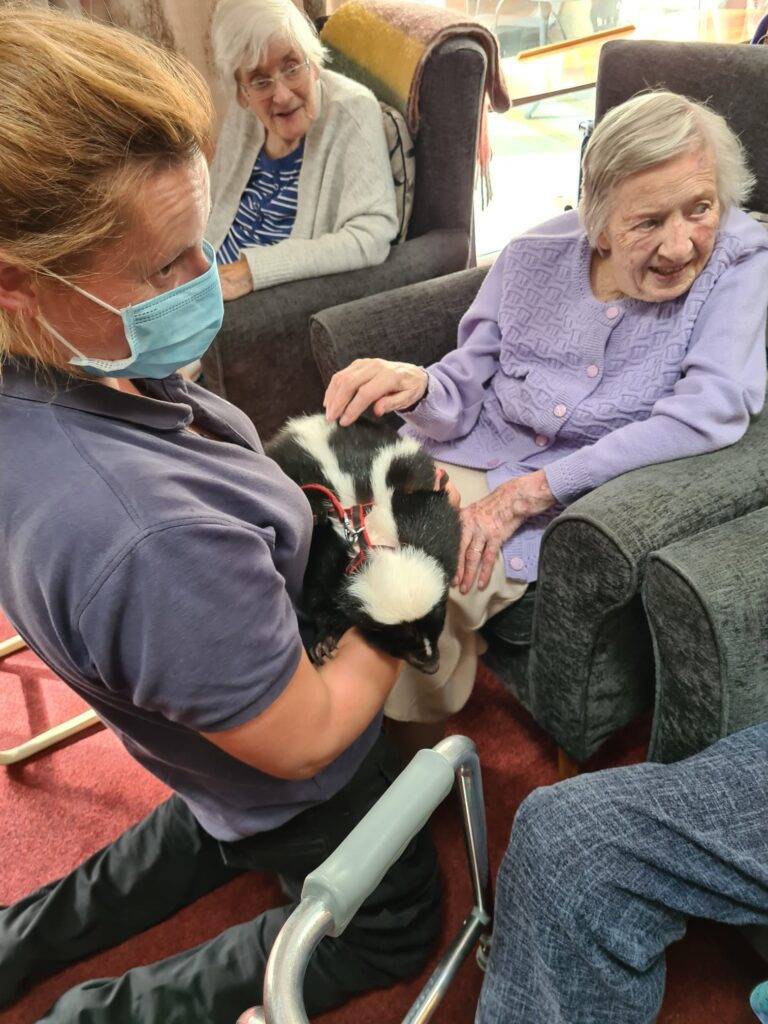 Based just a stone's throw away in Axminster, the Axe Valley Wildlife Park offers an amazing Animal Experience in which people are invited to interact with and hold a range of exotic and interesting animals.
For this particular event we had a snake, Chinese water dragon and a skunk available to admire and hold – for those feeling brave enough! Guinea pigs and tortoises were also on hand for the much-appreciated animal therapy session which is hugely popular amongst our residents.