Care home residents and their families have voted a Seaton care home into the top 20 care homes in the South West saying 'they provide an excellent standard of care'.
The Seaton in Seaton, East Devon, beat off stiff competition from amongst the 1,881 care homes across the region to win an award for being in the top 20 care homes as mentioned in the Midweek Herald.
The Seaton has a Review Score of 9.9 out of 10 based on reviews left on the Carehome.co.uk website in the last two years. The website acts as a TripAdvisor for care homes and is a go-to for people looking for suitable care homes for loved ones.
Manager of The Seaton care home, Emma Seal enthused: "All of us at The Seaton – the management, the team, and the residents – are thrilled that we have won this award for the Home.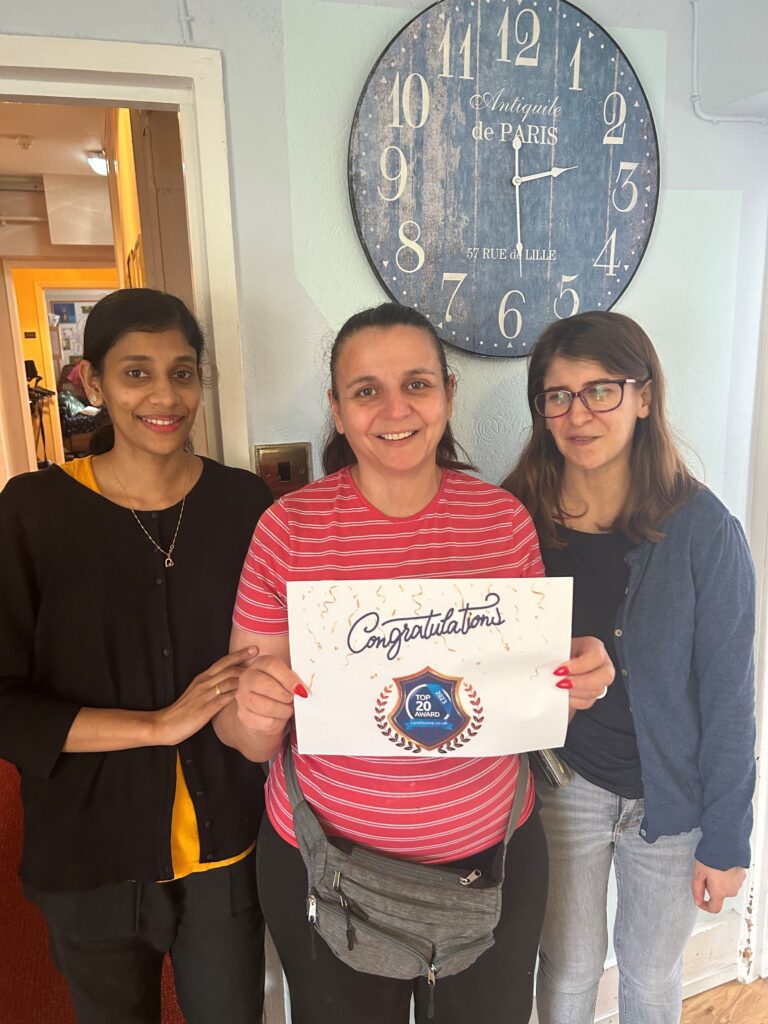 "The feedback we receive online and in person is brilliant. The team work hard to make each day full of laughter and fulfilment for everyone, so it's great to receive recognition in this way and we are very proud of everything we do."
The award is based on reviews of the care home written by their residents, friends, and relatives. A total of 23 families have left reviews on the carehome.co.uk website on all areas, including facilities, care/support, cleanliness, treated with dignity, food and drink, staff, activities, management, safety and security, rooms, and value for money. 
The daughter of a resident, known as Beth P, said in her review: "Overall, standards are high. I have felt genuine love, warmth, and care from all the staff towards my Mum and towards me and my son. This is incredibly reassuring when care hands over to others. The end-of-life care was so well handled, it felt authentic and individual. I know Mum felt loved by the staff. The Seaton now continues to care for my Mum's sister, who is just about coping thanks to the care received. Thank you, I will never forget you."
The husband of a resident, Edwin D, said in his review: "I find all the staff, manager, nurses, carers, cleaners, and everyone courteous, cheerful, helpful, and willing to engage. My wife, the resident, feels content and well looked after. My wife and I have experience with other care homes and so we feel able to make this valued judgement."
Amanda Hopkins, reviews manager of carehome.co.uk, added: "Reviews of The Seaton show they provide an excellent standard of care, and we would like to congratulate them on being a Top 20 care home in South West England. It is such an achievement to be named as a top-rated care home by the residents (who receive the care), as well as their family and friends."
She continued: "Choosing a care home can be emotionally and physically exhausting for both the person going to live there as well as their family, so we hope our awards, which are given to the highest rated homes, will help make the search easier."
The Seaton is a Southern Healthcare owned care home. The company also has award-winning care homes in Exeter, Plymouth and Dawlish.
To read The Seaton's reviews, click here.
News Article – click here